We are profoundly grateful to all donors (including the anonymous ones) on IndieGogo and everywhere else. Thank you!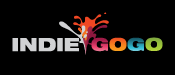 Click to visit the Alice Walker Beauty In Truth page on the IndieGoGo website. 
"Expect nothing. Live frugally on surprise." – Alice Walker
Luckie Daniels
vicki bennett
Hannah Janoowalla
Nancy Fishman
Anonymous
Shelby Knox
H Chase Livingston
Anne Cremieux
carol hosking-smith
mina31
stellabol
Eunice Corbin
Anonymous
Jackie Behrens
Julia Peterkin
Manisha Shahane
Jennifer Baumgardner
Linda C Joplin
Pam Smith
nankane
clairecordingley
kthorsen
Anonymous
Marilyn Gaunt
Wendy Coburn
Saundra Davis
Bsheftall
poonam.p.kapoor
Jaimie Clements
Cathy Coleman
Jennifer Burton
Angie Kahler
Suzanne Corson
kfwkls
Silas Howard
Nazmia Jamal
Sharon Hackney
Sophie Constantinou
Julie Keck & Jessica King of King is a Fink
Juana Alicia Araiza
Temaka Williams
Barbara S. Bryant
nuri.abdurrauf
sophiemey
april.sprague
maryphillips1837
t.toews
Linda Riley
Linda Riley
christine e coe
mhandy7
Danielle Dickerson
Shimul Rahim
Anonymous
karnajo1
Joshua Guild
rsinger40
Kim Ford
Anonymous
Andrea Roberts
Anonymous
Harresay1
Nicole Graff
drangelasims
christina.sharpe
johngreyzone
Karen Carter
tprince
Lauren Muller
slevek
Kat Jarvis
Sadie Allen
Tiamba Wilkerson
Jean Okamoto/Sam Okamoto
Katherine Peterson
amyscholder
Anonymous
photogriot
Wendy Hee
Constance Warner
Tanika Cooper
Yolanda Carrington
tatebrazas
Anonymous
nobuko narita
nobuko narita
Arisika Razak
jdglasper
jadesh920
Altsie
Laura Maciuika
Jude Narita
Angela Sevin
women everywhere
Sarah Deverall
Anonymous
Shauna Woodard
Benjamin Roselius
Amanda White and Rita Hughes
jodie evans
vjboyd
Eleni Beja
Tiffany Shlain
simonardizzone
Sarah Bracke
Zainab Salbi
Lena Sawyer
Jason & Damian Ellison
Heather Flescher
Verity Pabla
Anonymous
Cynthia Finneran
Lydia Trezevant
marvee31
Elisa Parker
LISBET TELLEFSEN
Melanie Harris
aestheticfanatic
Anonymous
Bernadette Halpin
PJ Raval
harry_nutt
Allee Willis
chrisbrown444
diane gelon
Rakhi Patel
Lola Hatmil
Marie-Elizabeth Mali
russelltribunaluk
Amelia Bayes
KATY HANNA
Val McDermid
Anonymous
Melissa Dollman
John Roche
Emily Millay Haddad
Heidi Beyer
gamengel
Stella Duffy
Annie Finch
Anonymous
Debra Haas
Zana Dean
Sue Dunderdale
carol hosking-smith
akarydas
Konda Mason
Sue O'Sullivan
Sarah Marder
susanmarks55
Sally Jackson
iirashid
sarah schulman
Holly Bass
Tania Hammidi
Natasha Agee
joellen wooten
yoruba richen
Fatu Ladydrummer
Marian Evans
beldansezen
Anonymous
Maynard Preston
Maeve Marsden
Ulrika Dahl
plasmagirl
womanistmusings
nasreen memon
mstafford
Anonymous
Anonymous
Harjant Gill
Mrsva Kilchenmann
emeliaholdaway
Mathias Danbolt
Hunter Weeks
kimmie.hughes
chicanic
Suad El-Amin
Marcella.Selbach
Yasmeen Narayan
kneko
Del LaGrace Volcano
Sara Ahmed
Julia Higginbottom
Anonymous
Shaun Levin
jdpublishinginfo
Yvonne Welbon
am198
Verna McGowan
Anonymous
bradley robinson
Ashara Ekundayo
AFDuncan
Gaile Pohlhaus
Kim Robertson
Jayne Reid
Anna Burrows
EllenGavin
James Burgos
Deborah Kampmeier
Jennifer MacDonald
Brenda Lee Browne
Marie Morohoshi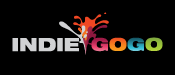 Click to visit the Alice Walker Beauty In Truth page on the IndieGoGo website. 
Thank you for your support.